In its Learning ("Review") mode, VTrain quizzes you by way of question-and-answer flashcards (e.g. "How do you say this word in Spanish?", etc.).

This is a screenshot simulation of the Review Mode: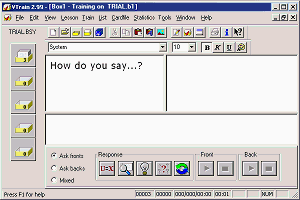 You can obtain detailed feedback on your answers:





The Review mode of VTrain is very customizable, and there is also a Slideshow mode for your convenience.